How important is luxury brand localization for international markets? With China beefing up consumption, an evergreen answer would be, "More than ever!"
In 2017, Chinese shoppers shelled out $100 billion for high-end goods, making up 32% of worldwide luxury consumption. The year before, approximately 7.6 million Chinese households spent an average of RMB 71,000 (USD 11,200) on luxury goods, surpassing the consumption of Italian and French households. Chinese spenders are indeed at the forefront of the global luxury market's revival and are expected to reach spending levels of RMB 1 trillion by 2025.
Though the numbers account for almost a third of global luxury spending, the domestic market contributes only 7% of all sales. However, given the recent waves of crackdowns on Daigou ( 代购) and the increasing popularity of e-commerce, the domestic Chinese market is expected to expand further and see more competition over the coming years. To be able to stick around for the long haul, foreign luxury brands will need to adapt faster, localize better, and apply China-centric strategies.
Here's a breakdown of the key areas that brands will need to address better in 2018:
Digitalization
Social media and online retail form an essential part of the Chinese lifestyle and have already achieved considerable maturity. Chinese consumers, being global leaders in technology adoption, expect ease of access and convenience.
Alibaba's 'Luxury Pavilion' and JD's Toplife, launched to ameliorate the perception of e-commerce as a declasse, unexclusive retail experience, continue to gain traction; on the social media side, WeChat's brand zone catapults the app into a new level of digital integration. The popularity of e-commerce in China is strong enough to bring skeptical brands on board, though some remain unconvinced by the bullishness on e-commerce. Brands that feel that it may not be the right step for them can still choose to pursue omnichannel strategies to further leave their digital footprint and improve O2O experiences.

Viral online celebrity Papi Jiang in Jaeger-LeCoultre's 2016 ad for the Reverso watch 
Picking the right ambassadors and KOLs (网红)
Companies that prioritize KOL follower numbers over compatibility for short-term shareholder gains display poor knowledge of the market, its preferences, and values, and risk creating brand identity crises (à la Dior and Jaeger-LeCoultre). By choosing influencers based on the flavor of the moment, luxury brands can easily destroy goodwill and an image built over decades. Similarly, even with the right KOL in place, the tie-up needs to be meaningful in its own right, failing which, brands can lose attention to the celebrity of the KOL rather than successfully leveraging it to improve their products' visibility.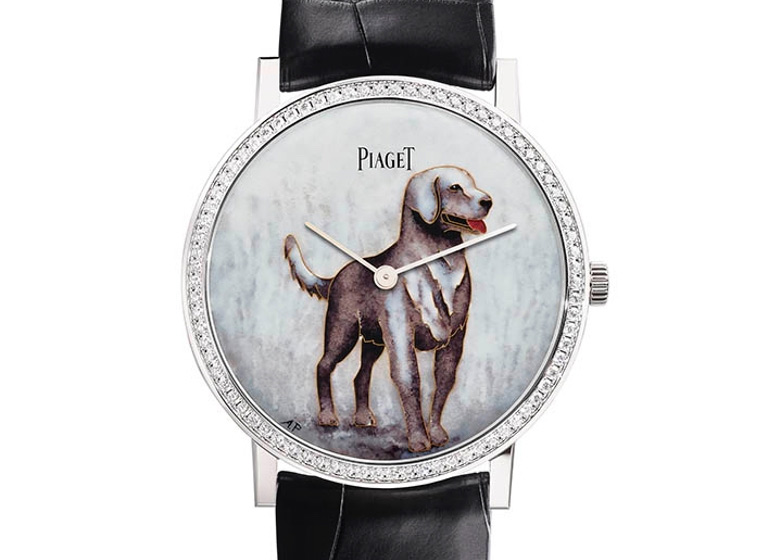 Piaget's Altiplano watches for Year of the Monkey (2016) and Year of the Dog (2018) featuring cloisonné enamel work
Cultural aesthetics
Chinese luxury consumers prefer uniqueness, either in terms of use or the concept, especially for locally-inspired luxury goods. To successfully position products, brands need to demonstrate better awareness not only of prevailing tastes, but the context of language, customs, and local culture. In their eagerness to pander to the local market, brands find themselves on the wrong side of the gorge between tasteful and tasteless, the best example of this being products and promotions for the Chinese New Year. 2018's Year of the Dog, too, has begun seeing its share of missteps, with Dolce & Gabbana, Gucci, and repeat offender Piaget already receiving flak for 'gaudy' or 'ugly' products.
Cartier's Résonances de Cartier jewelry exhibition in Shanghai this past January
Experiential events
Worldlier than ever, Chinese luxury consumers not only demand customization but also exclusive events and experiences that allow them to interact more deeply with brands.  Through heritage collection exhibitions, galas, and cultural performances, brands can build better relationships with existing clientele. Such events also serve as opportunities to cultivate potential customers, whether they are considering switching loyalties to the brand or simply climbing the economic ladder, and to better acquaint them with the company's design and lineage.
Luxury brand localization is highly dependent on the target market and its characteristic consumption patterns, and China is certainly a unique case. For those who can tailor their marketing efforts to local consumers, though, the benefits are ripe for the taking.
Got any thoughts? Leave a comment below!